| | |
| --- | --- |
| Posted by Eng Kiat on November 18, 2011 at 6:20 AM | |
I have been trying to share the therapeutic aspect of Iyengar Yoga with people in Singapore for the past 2 years. 
Some are beginning to comprehend, and other still wonder how an 'exercise' can solve so many issues of the human body. 
Today, a piece of wonderful work that has started in 2009 or even before is finally released.
Hence, I would like to share this wonderful short documentary that showcases the therapeutic work done in the medical classes at the Ramamani Iyengar Memorial Yoga Institute, in Pune, India.
It was produced by Eddy Marks and Mary Obendorfer. 
[I was pleasantly surprised to find myself in this video clip, at 1:15 and 1:20 timeline of the video]
<1:15>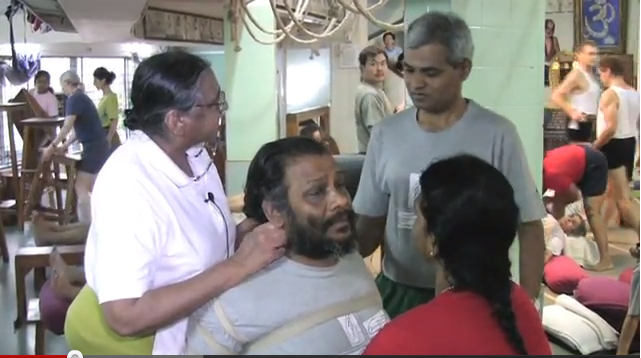 <1:20>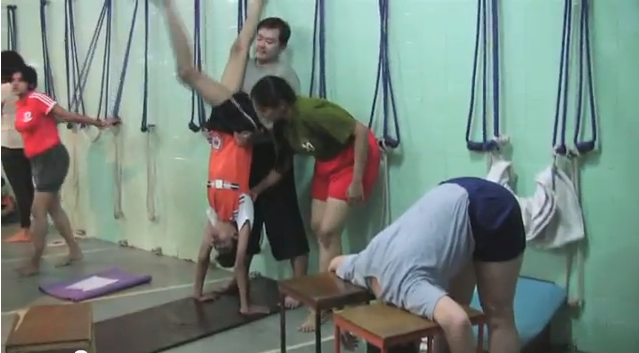 >